Petting and hugging allowed
Jarošův statek in Studénka is an oasis where, under the watchful eye of our staff, you can enjoy the presence of animals and the lack of stress. Built in 1836, the farm now teaches the general public as well as schoolchildren about the environment and nature through first-hand experience.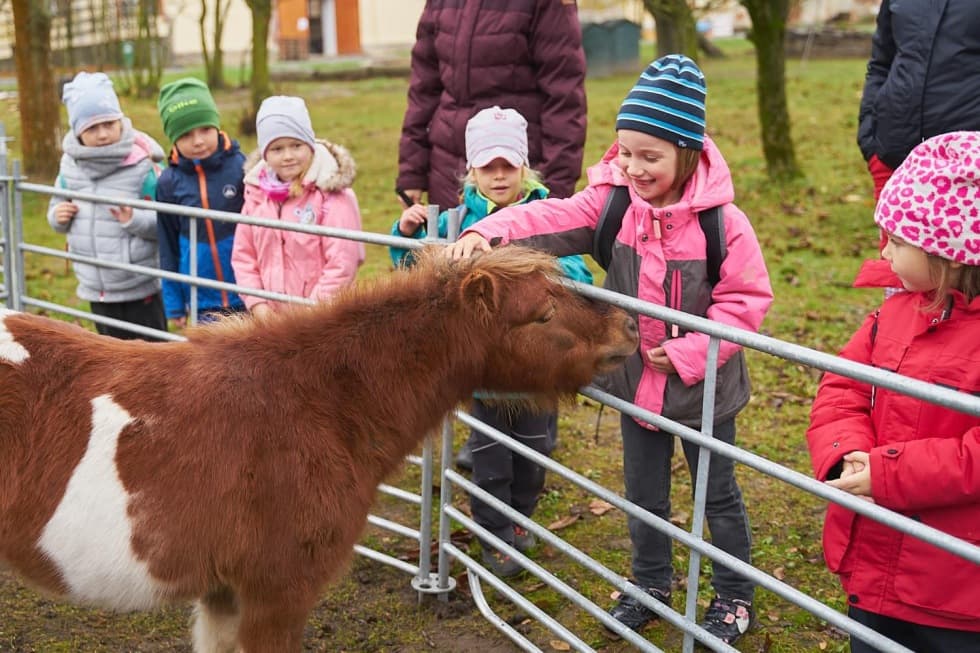 We create friendships across species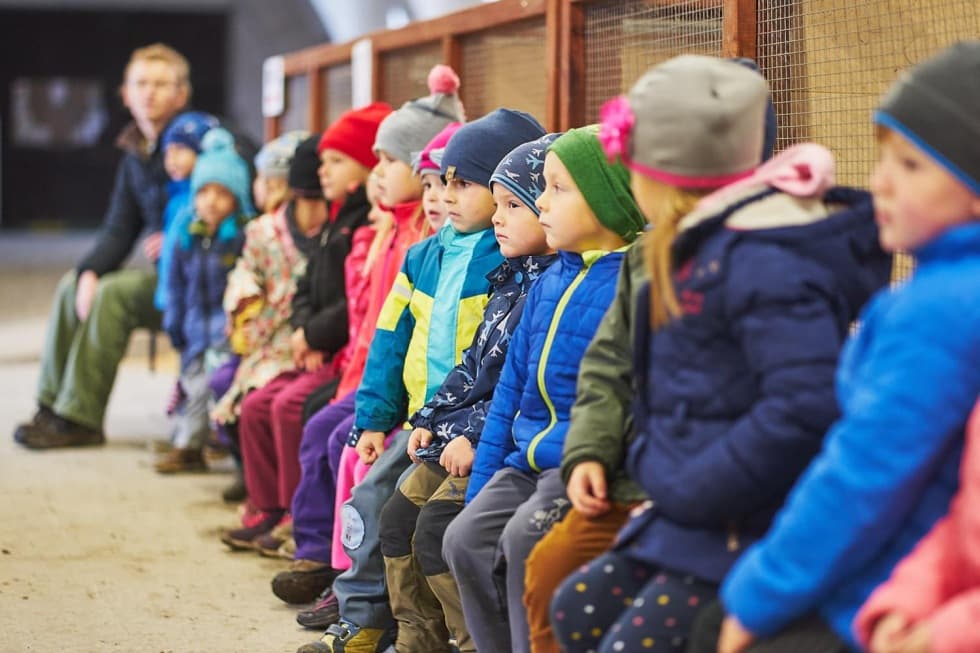 For kindergartens and schools
Show your pupils or students that nature is more than just pictures in textbooks. We offer educational programmes and programmes for one-day trips focused on protecting the environment.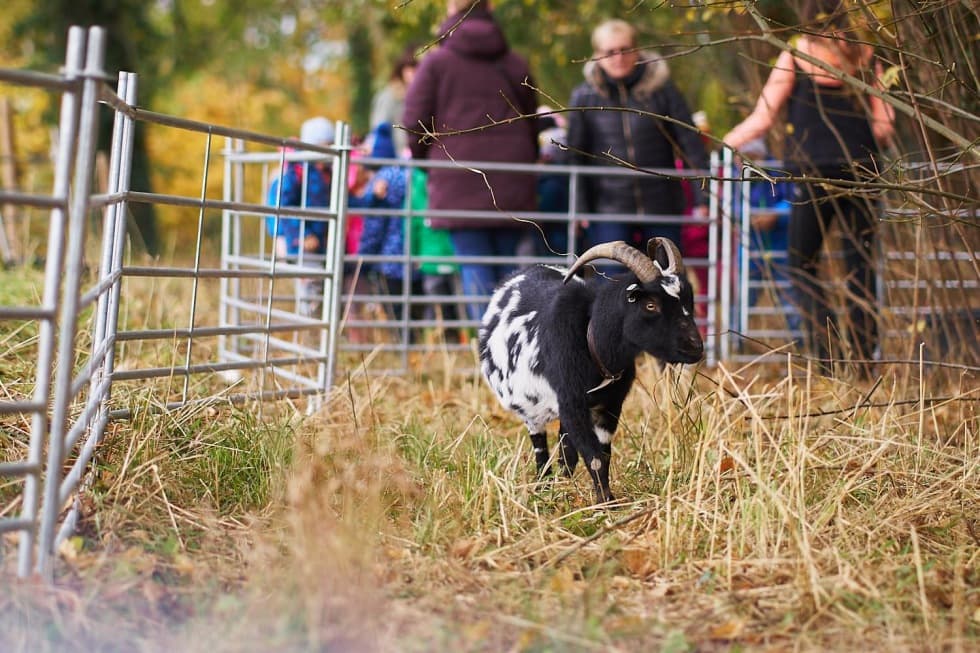 For the general public
Try our workshops, day camps or family afternoon programmes full of fur and fun.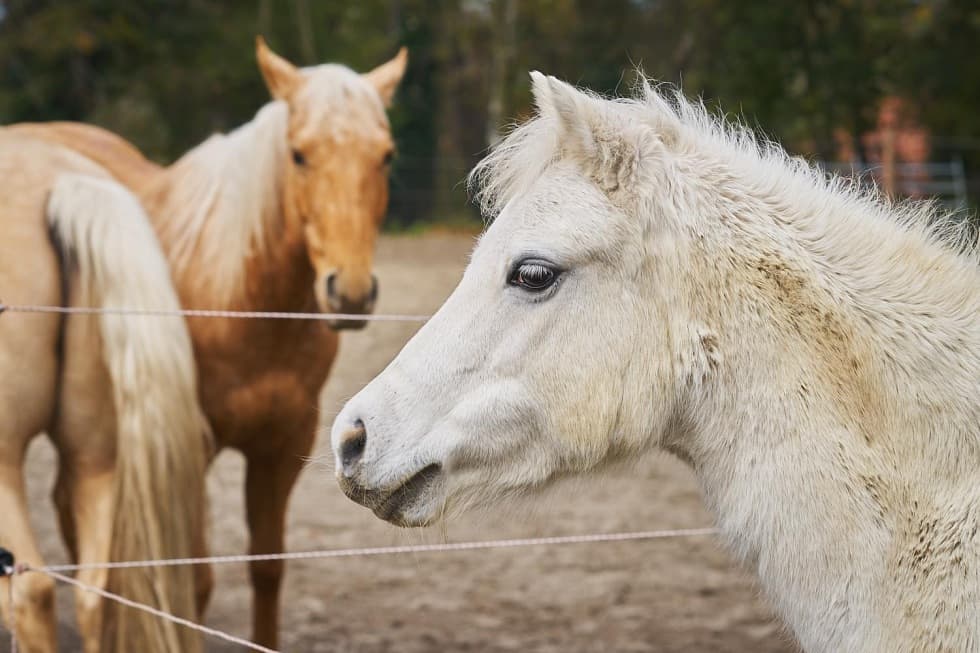 For companies
Meetings in conference rooms are so 20th century. You can organise an unusual event for your employees at our historic farm.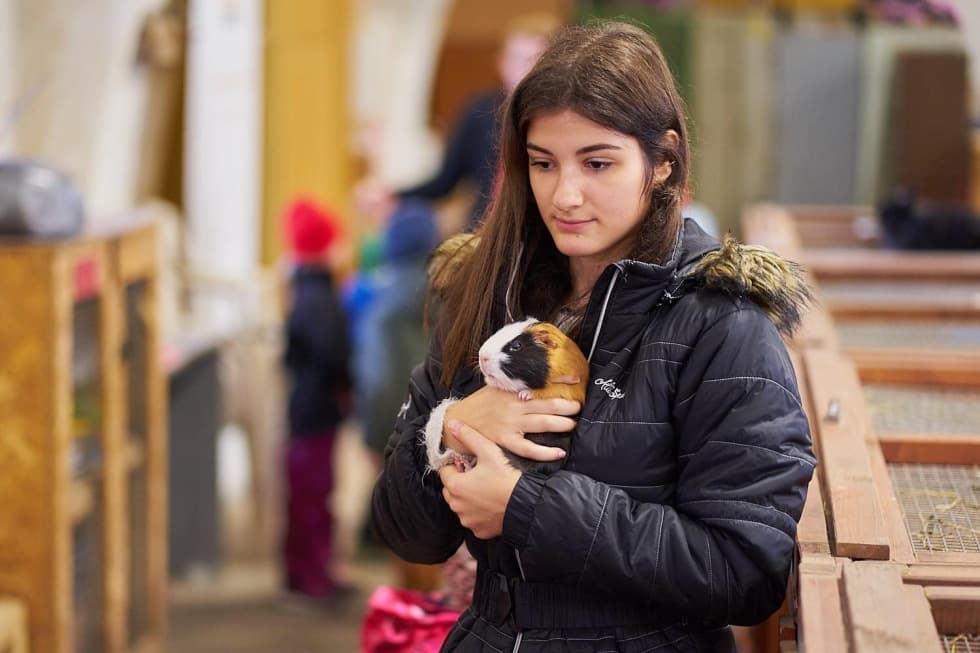 Animal-assisted therapy
Contact with four-legged therapists has a positive effect on mental and physical health; it improves self-confidence and mental balance.
We teach children to love nature
We believe that children can develop positive attitudes towards the environment through first-hand experience, which is why our goal is to teach them as much as possible during their visit; from petting kittens to feeding sheep or grooming horses.
We have been pursuing our goal since the spring of 2013, when we put our enthusiasm into the reconstruction of a former historic farm into a centre of environmental programmes full of animals and greenery.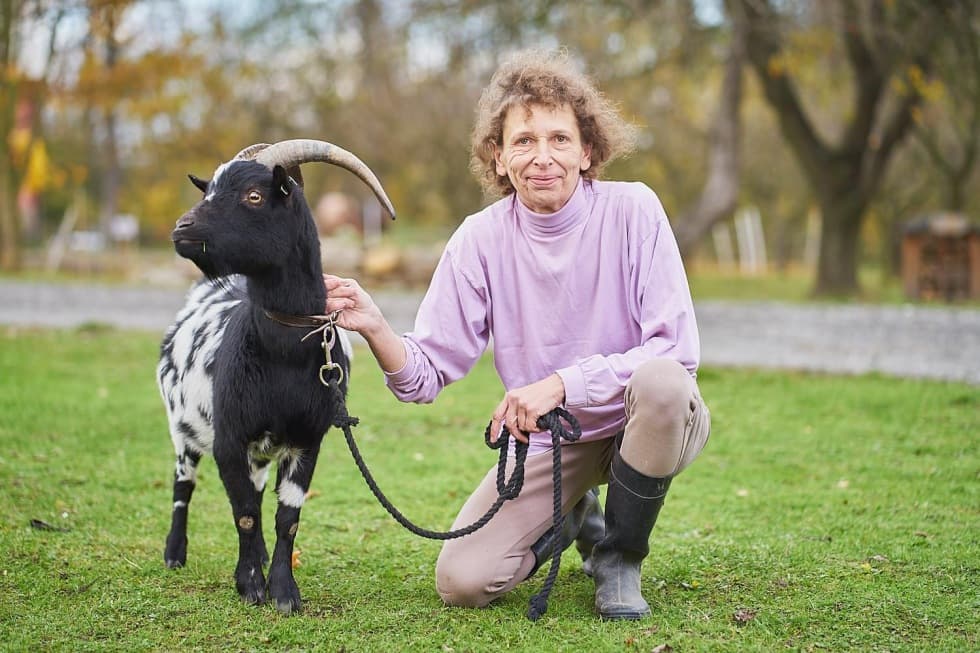 What's new at Jarošův statek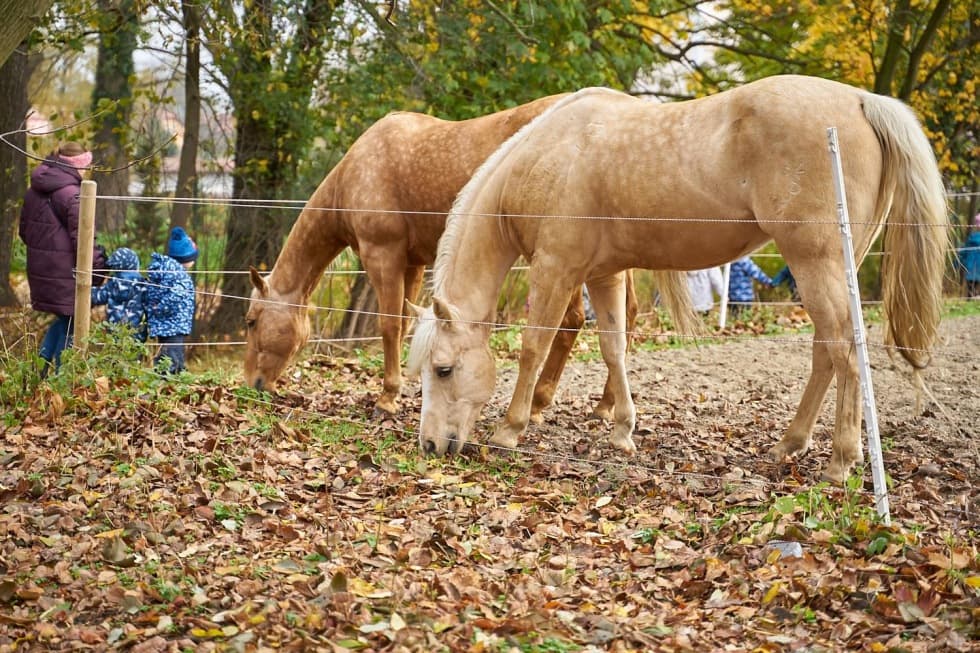 The purpose of the project to support agrotourism in the Moravian-Silesian Region in 2018–19 was to encourage environmentally-friendly tourism, to improve conditions for visitors and animals alike and to increase awareness about the potential of agrotourism in the region.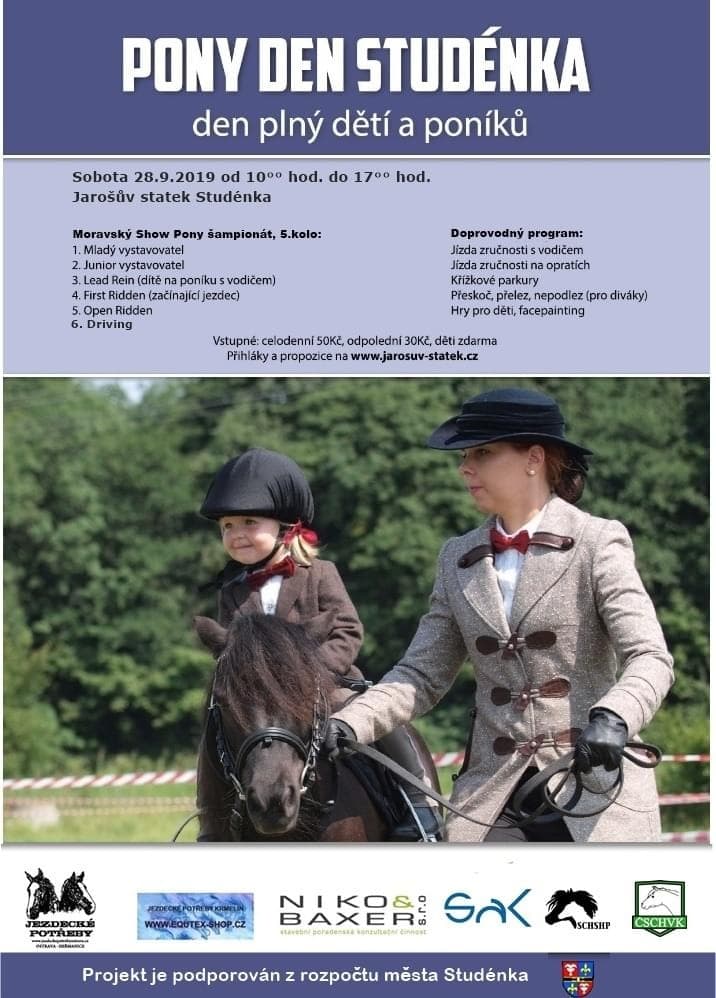 SK Jarošův statek cordially invites you to Pony den Studénka On 28 September 2019, Jarošův statek hosts the 5th round of the Moravian Show Pony Championship. Come enjoy a day full of kids and ponies.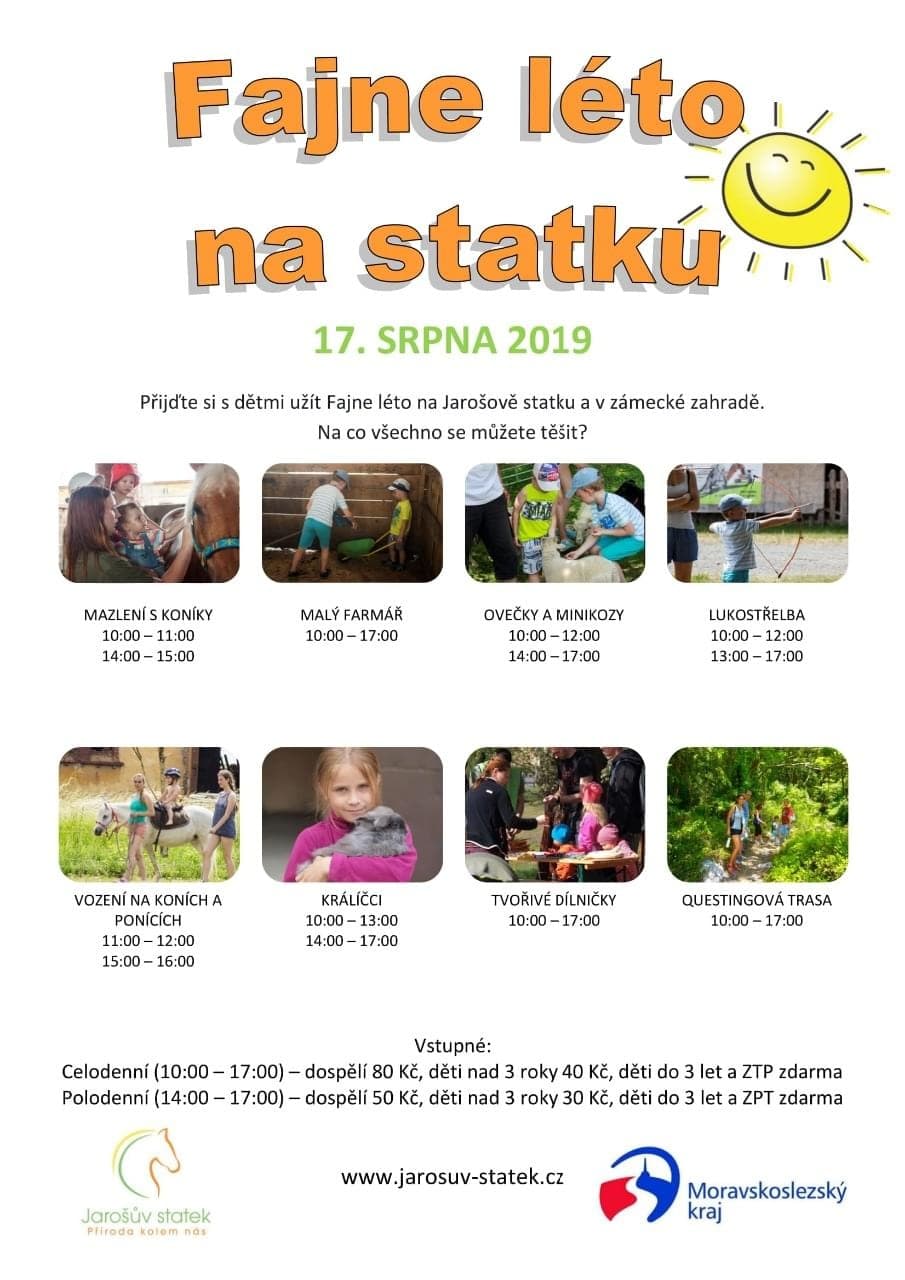 You are hereby cordially invited to the event entitled Fajne léto na statku (Cool summer at the farm) on Saturday, August 17.
Visit us
Jarošův statek
Panská 229
742 13 Studénka
Every day between 8:00 a.m. and 6:00 p.m.
jarosuvstatek@seznam.cz
+420 736 153 015